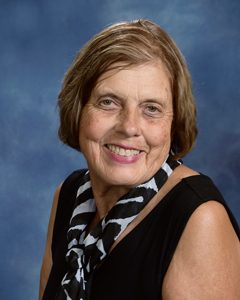 Ellen Watson, Social Worker
Ellen was raised on a farm in Iowa. She graduated from the University of Iowa with her BA and has lived in many places over the years. Ellen's oldest daughter was born in Germany, while her youngest was born in Ft. Hood, TX.  Ellen completed her MSW at Wayne State University in Detroit after her daughters went to college.
Ellen provides counseling, information,and referrals to members of our community who are in need. Most individuals requesting services initiate contact themselves by directly calling the church or stopping by the office.
Back to Ministers & Staff